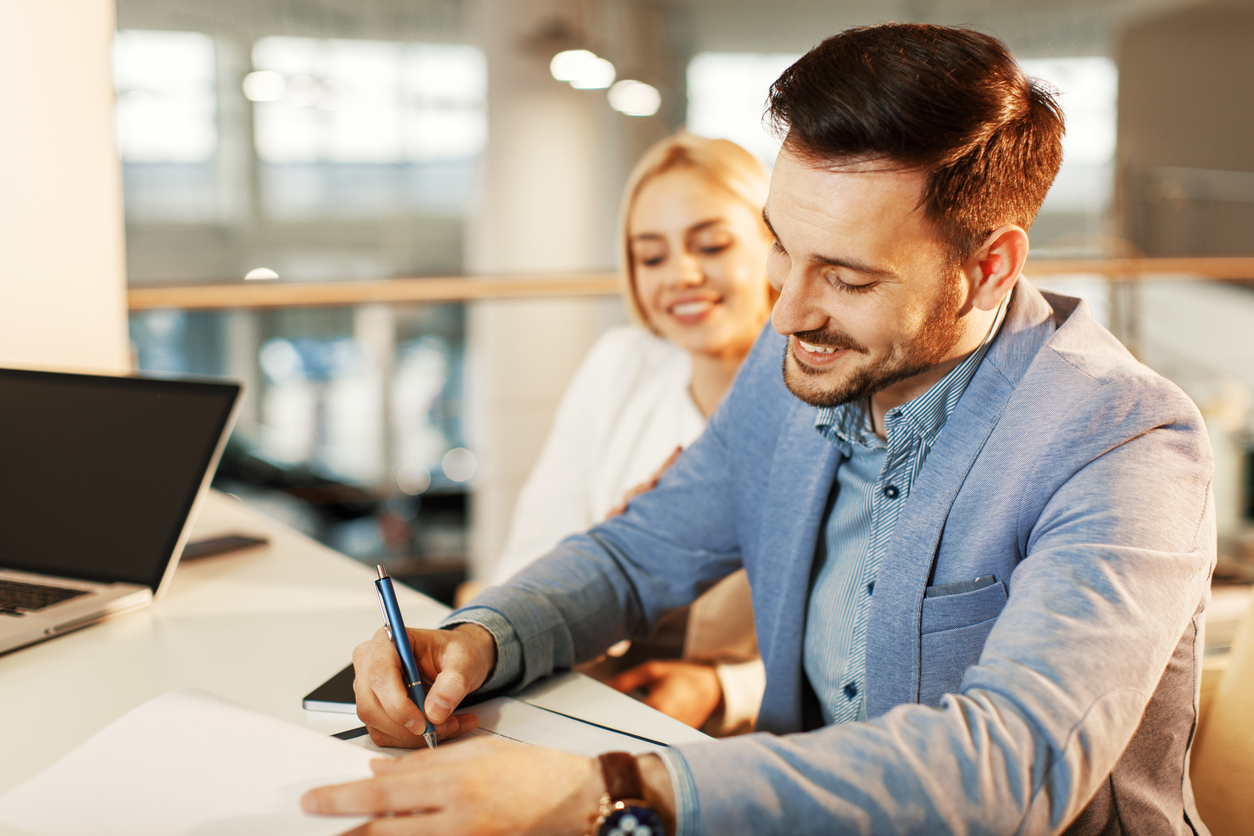 Special Finance Options Near Ardmore, OK
We've all needed help at one point during our life. Whether it's helping a friend move or assisting a family member with a project, unexpected events can come up. Unfortunately, there are times when tragedy strikes. Bankruptcy. Divorce. A traumatic event. There are many ways that life can throw us a curve ball, leaving a path of destruction in its wake. This can even extend to our credit score. If you've found yourself behind on payments or in credit card debt, what happens when you're suddenly in need of a car?
When you choose Toyota of Ardmore, you don't have to worry. We understand that life can be chaotic and every once in a while, we need a helping hand. That's why we're proud to help out those with unique situations. Unforeseen circumstances do arise and the worst feeling in the world is when there's no one there to help. When you choose us, you'll find that we're here for you.
Our financial experts in our Finance Center have seen it all. We know that sometimes things happen beyond our control. If you're searching for a new or pre-owned vehicle, we can help you.
More About the Special Financing
In our finance department, our employees take the time to listen to your specific situations. We sit down with you to go over your options and find solutions for you. We know this can be a stressful time, so we're here to offer a pleasant and stress-free environment. If you're ready to get the process started, we've simplified everything for you. Fill out a credit application on our site to get started. To get a clearer look at monthly payments, use our handy payment calculator. To help you even further, we happily offer financing specials you can take advantage of. Our specials are constantly changing, so come see us today.
Special Financing in Oklahoma
Toyota of Ardmore is here for you. We pride ourselves on our amazing customer service. We work hard to ensure your satisfaction and want you to be happy with all we have to offer. Stop by today!
You'll find our dealership conveniently located at 402 Holiday Drive, Ardmore, OK 73401, which means residents of Wilson, Ringling, and Marietta are just a short drive away. During your visit, our helpful and knowledgeable team members will happily sit down with you to go over your options, answer your questions, and assist you in any way. We look forward to seeing you soon and helping you find a vehicle you love!