Look for a new vehicle, and you will have plenty of options just within Ardmore. If you look further afield, the options grow in number. Your best choice will always be to buy a Toyota, even if you are contemplating a Nissan or Honda.
Toyota's Reliability
When it comes to reliability, there is absolutely no way to beat Toyota models. IHS Automotive has repeatedly found that out of the Toyotas sold within the past 20 years, 80 percent of them are still on the road today. In fact, IHS Automotive also named Toyota as having the vehicles that last the longest out of all full-line automotive manufacturers. This means that Toyotas last longer than Nissans, Hondas, or models from other brands.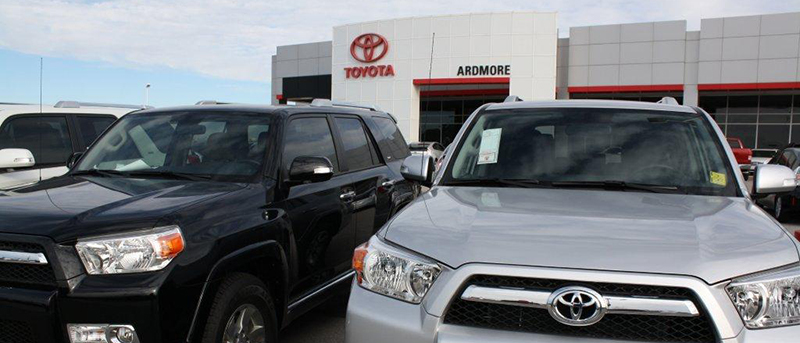 Variety
Toyota is also a segment leader when it comes to the variety of vehicles offered. There are also multiple trucks, sedans, crossovers, and SUVs of all sizes and a minivan. There is even a hydrogen-powered Toyota, the Mirai. Nissan only offers a single electric vehicle with no hybrids, and Honda simply doesn't have the same number of models as either other automaker.
Toyota's Technology
The Toyota Entune infotainment system is constantly advancing, and now you can even get a version with Connected Navigation if you don't want to pay extra for a model with navigation. Safety technology also easily keeps up with other similar models, leading the pack.
Maintenance
Toyota was the very first full-line brand to offer a maintenance plan at no cost. ToyotaCare comes standard with all new Toyotas and includes scheduled maintenance for a full 25,000 miles or 2 years. Honda requires drivers to sign up for an extensive maintenance program to get the same features, as does Nissan.
Toyota's Resale Value
Because of the extended life of Toyota vehicles, they also have great resale values. In fact, the recent KBB.com
Resale Value Awards
put a Toyota, the Tacoma, in the lead. The Tundra also earned number 3 on the list, and the 4Runner landed the 8
th
position. There are no Nissans on KBB.com's list, and the only Honda is the CR-V, which comes in 10
th
place. Clearly, Toyotas are a great long-term investment if you plan to sell your vehicle at some point in the future.
Toyota's Safety
Between the Toyota Star Safety System, the Advanced Airbag System, and options like Toyota Safety Sense, this automaker is truly a class leader.
Now that you know some of the best reasons to buy a Toyota, visit
Toyota of Ardmore
to check out our expansive selection of Toyota models. Our Ardmore, Oklahoma, dealership is conveniently located at 402 Holiday Drive.