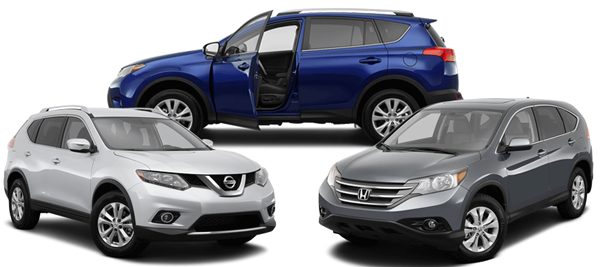 Pre-Owned SUVs for Sale in Ardmore, OK!
When it comes to purchasing an automobile, there are many avenues you can go down. Do you instantly choose a top-priced new vehicle? What about something listed on the lower end? Perhaps you simply want a vehicle that comes with plenty of space as well as features and amenities.
When you choose Toyota of Ardmore, you can have it all. At our dealership, we offer a wide array of cars, trucks, SUVs, and vans just for you! If you're seeking a pre-owned SUV, you've come to the right place. In fact, you'll want to take a look at our pre-owned SUV selection on our site!
At our dealership, we always try to give you plenty of options. We understand that drivers have various wants and needs when it comes to selecting a pre-owned automobile. For those wanting an SUV, chances are you plan on traveling with your friends and family. If this is the case, then what better vehicle is there for you than a Toyota SUV? Toyotas are dependable and so is our dealership. Below, we look at why you should choose us. Keep reading!
Why Buy Pre-Owned from Toyota of Ardmore?
First and foremost, you should know that our dealership strives for 100% customer satisfaction. We know the importance of giving drivers a diverse stock. In addition to our larger inventory, we also offer several deals and specials you won't want to miss!
In fact, we have pre-owned car specials as well as vehicles under 10k. We don't believe that buying a car should cost an arm and a leg. That's why we're here to give you plenty of deals! There's only one catch – our special offers are only for a limited time. The prices you see on our site today could easily change by tomorrow, so don't wait. You don't want to miss out on saving big with us! Come see us today!
Toyota of Ardmore: Oklahoma's Pre-Owned SUV Headquarters
Now that you know a bit more about our dealership, it's time for you to visit us. At Toyota of Ardmore, our friendly and knowledgeable team members will be more than happy to sit down with you to go you're your options and fill you in on all you need to know about our dealership. We'll also take the time to show you around and let you take a test drive or two. Get behind the wheel of your favorite Toyota SUV Today!