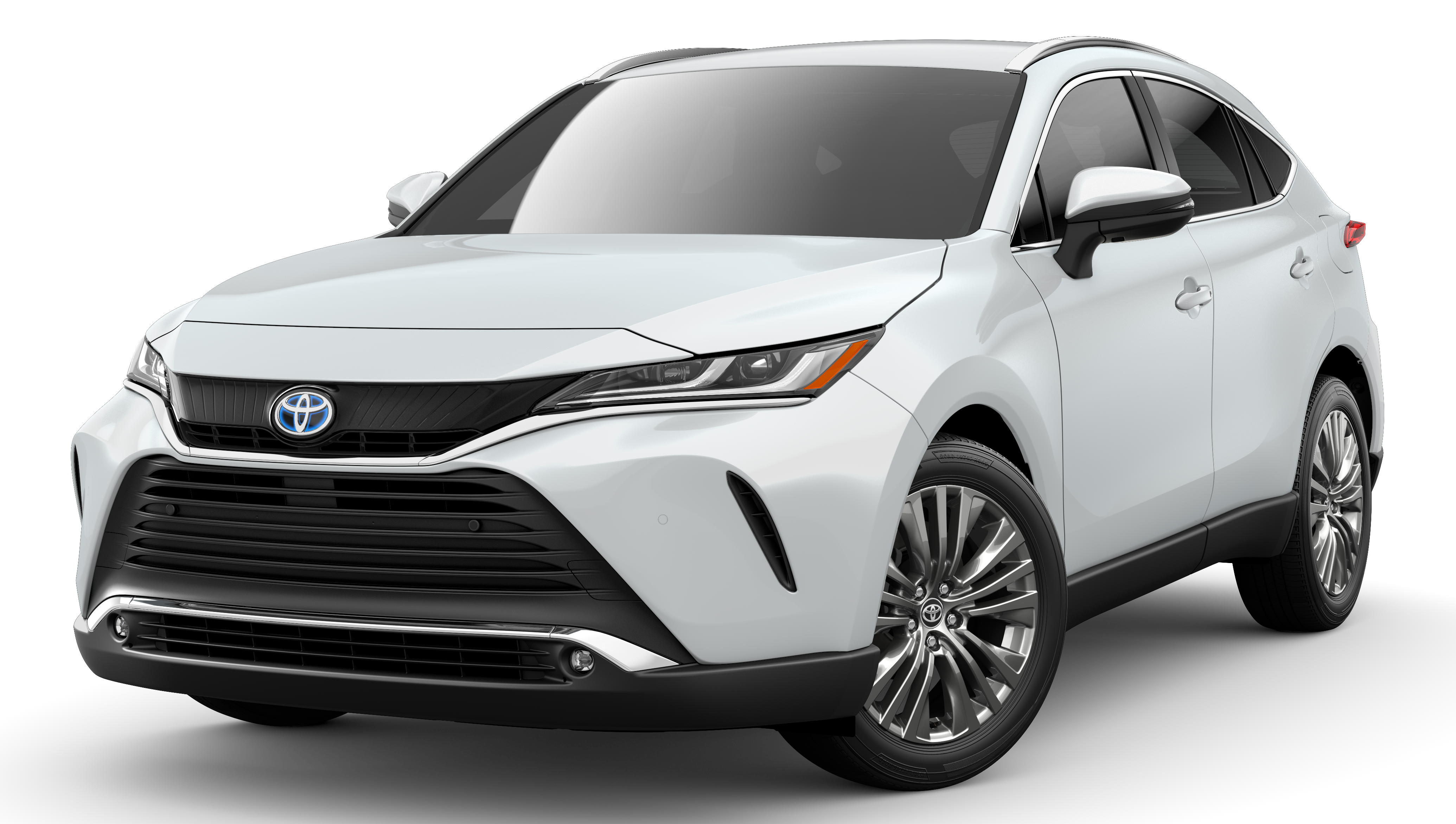 Choosing a hybrid SUV is a great way to ensure you get a vehicle with the necessary space, comfort, practicality, and power while minimizing your environmental impact. That's why many automakers offer hybrid options and variants on their most popular nameplates. Some, such as the 2023 Toyota Venza, are only offered with a hybrid powertrain. Others, like the 2023 Ford Explorer Hybrid, are part of a larger range that includes gas-only models.
The 2023 Venza is a second-generation model closely related to the Toyota RAV4 and Lexus NX. It's offered as a hybrid-only model in the United States. The 2023 Explorer comes from the sixth generation family of Ford's renowned nameplate. So, which one is the best midsize hybrid SUV? We'll compare the 2023 Venza and the 2023 Explorer Hybrid across three metrics: interior, performance, and safety. If you'd like to discover more about the 2023 Toyota Venza, phone the sales team at Toyota of Ardmore in Ardmore, OK. They'll gladly answer all your questions.
Interior Comparison
The sportier of the two midsize hybrid SUVs in this Toyota vs. Ford shootout, the 2023 Venza's stylish lines don't affect its ability to carry five adults and swallow up ample luggage comfortably. Notwithstanding, the 2023 Explorer Hybrid has a third row. But in practice, a two-row SUV caters well to the typical family's needs. The lack of a third row also means you can access the roomier luggage space offered by the 2023 Venza without needing to tackle folding seats. Of course, you can fold the second row down as well and gain even more space if required.
Furthermore, you're likely to enjoy the upmarket feel of the 2023 Venza, with its plusher seats and premium materials. This is because its stablemate is the Lexus NX, and Toyota builds the Venza to a higher standard than you'd expect. Furthermore, being a Toyota, the Veza also has the automaker's legendary reliability backing.
Both vehicles offer dual-zone climate control with rear air vents and can be had with powered and heated front seats if desired. Both vehicles also have your infotainment needs covered. All trims of the 2023 Venza and the 2023 Explorer Hybrid come with Apple CarPlay® and Android Auto™. In addition, the 2023 Venza includes Amazon Alexa and SiriusXM support across the range. An 8-inch touchscreen is common on lower trims, but the 2023 Venza's higher trims receive a 12.3-inch unit, larger than the 10.5-inch upgrade offered on the 2023 Explorer Hybrid.
Toyota Venza Interior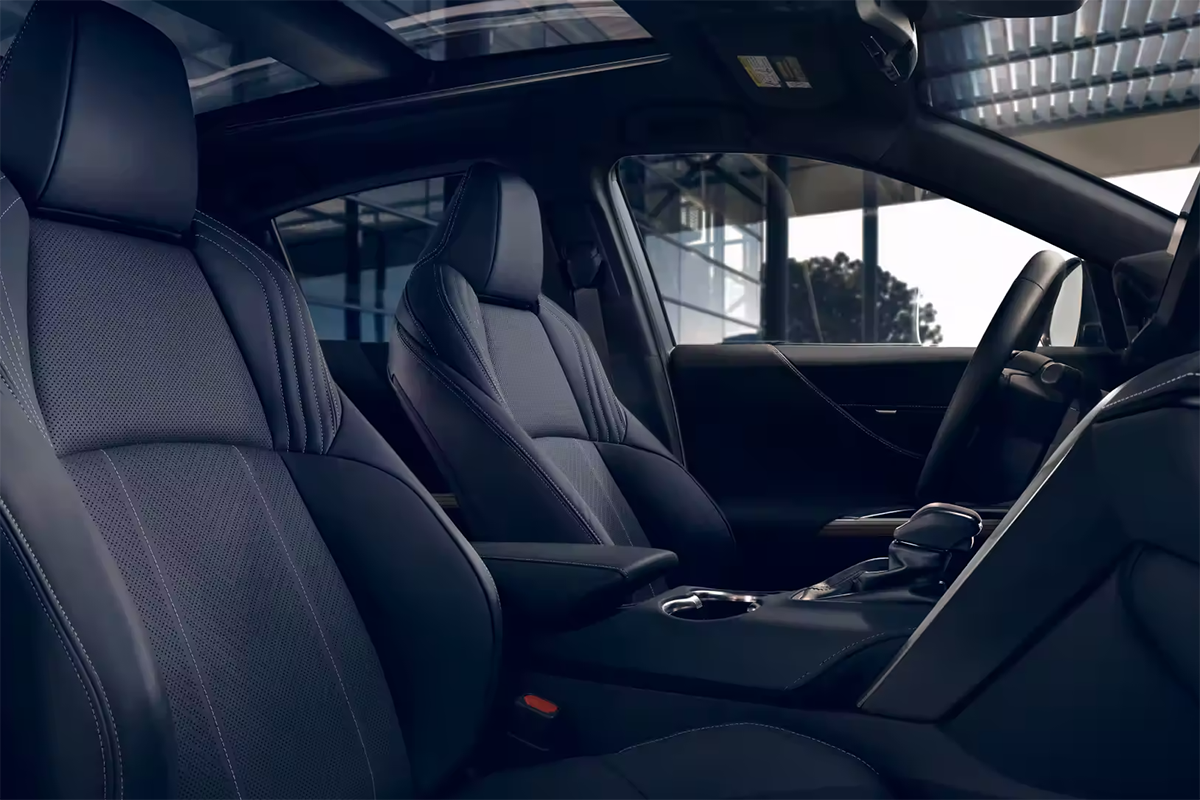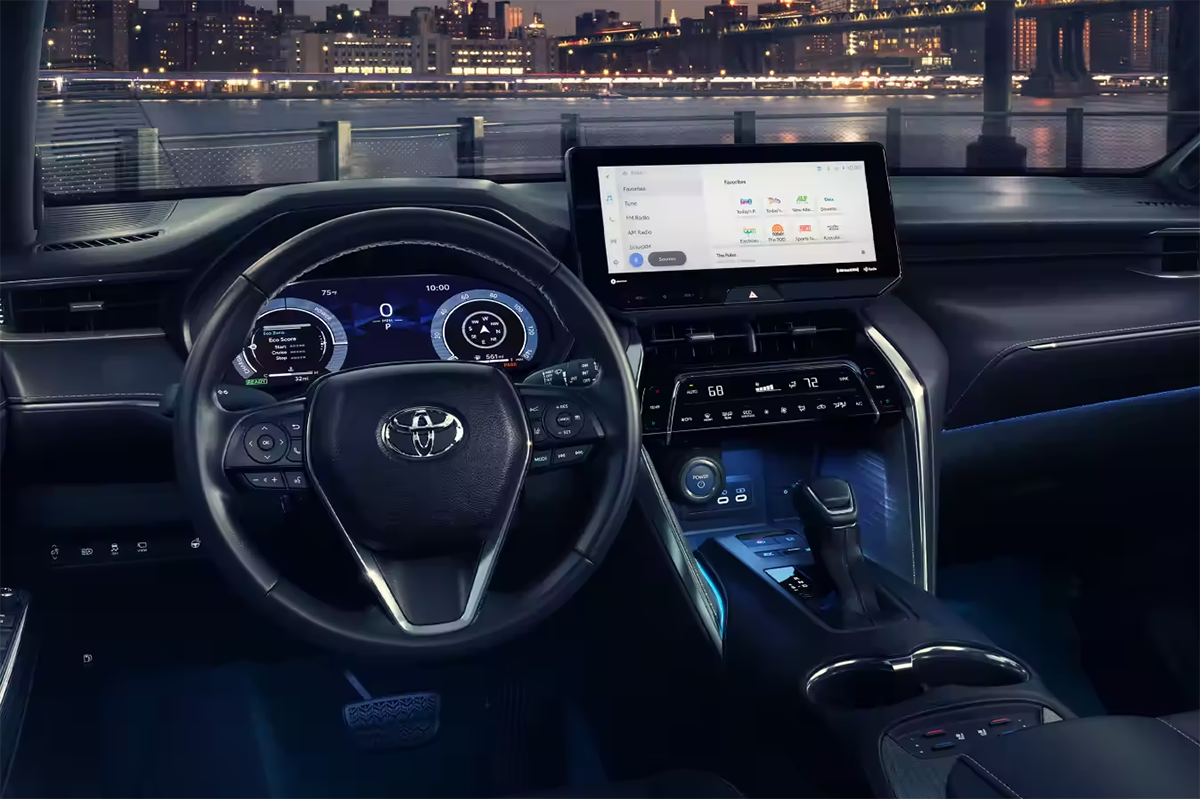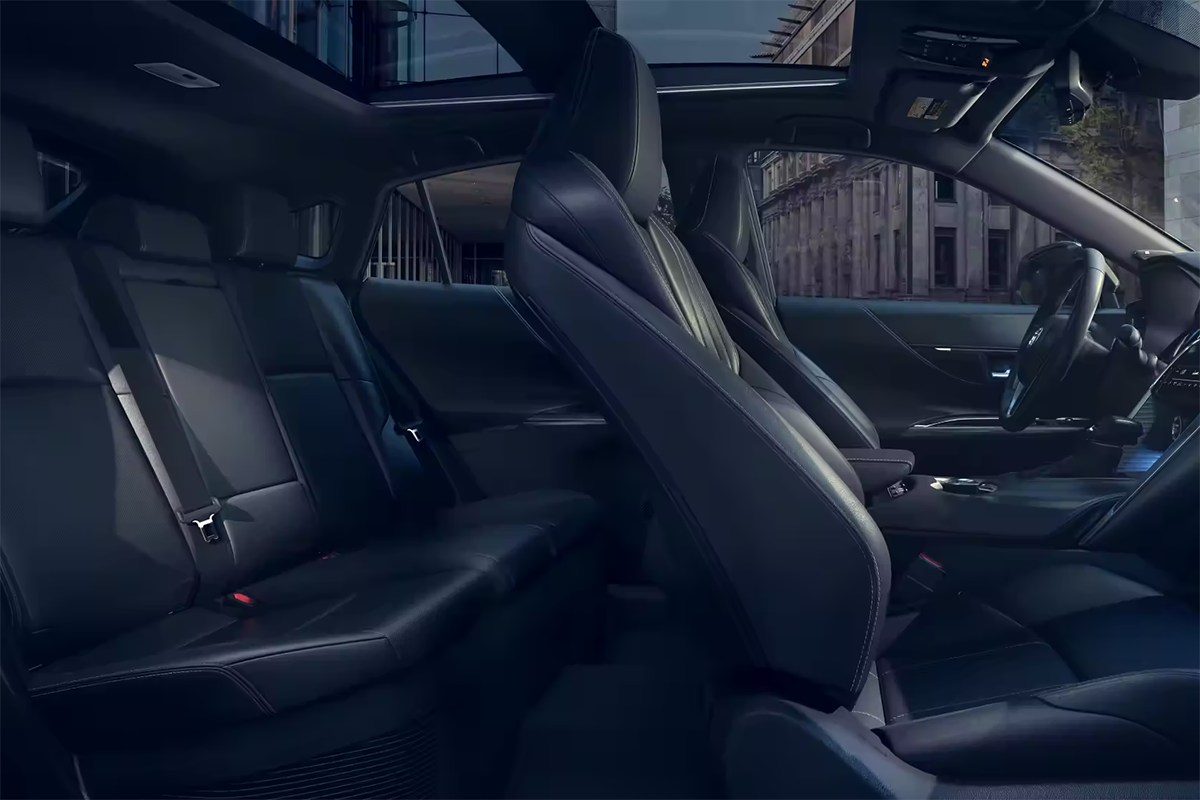 Ford Explorer Hybrid Interior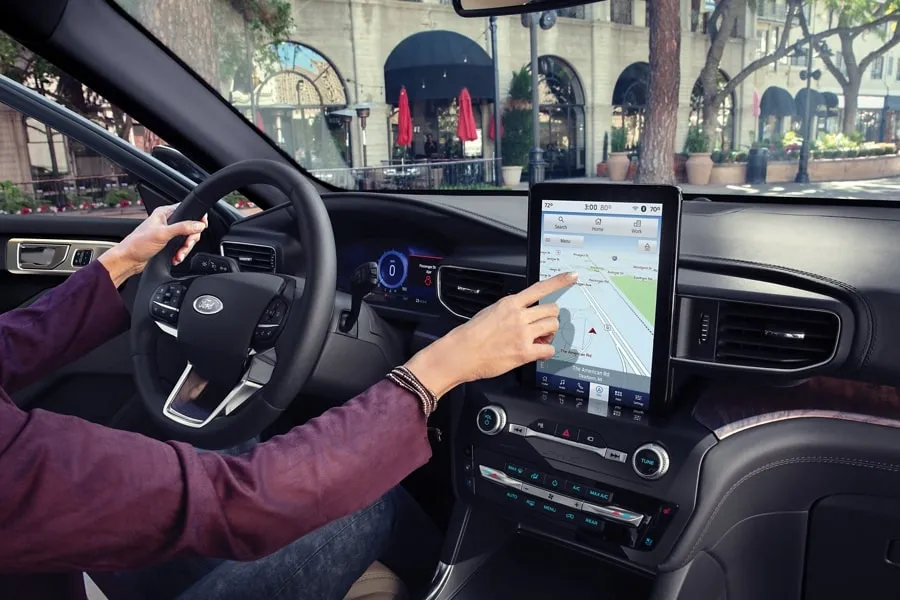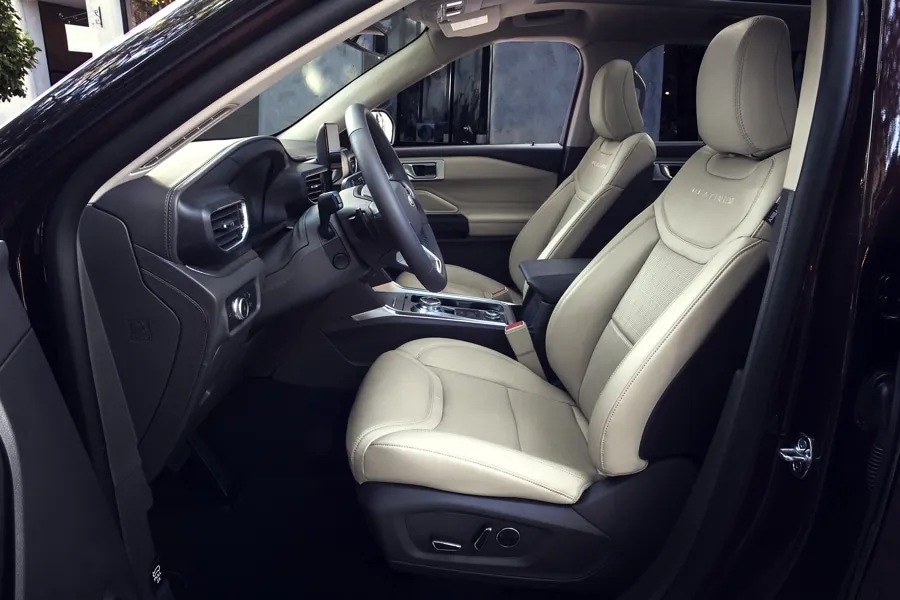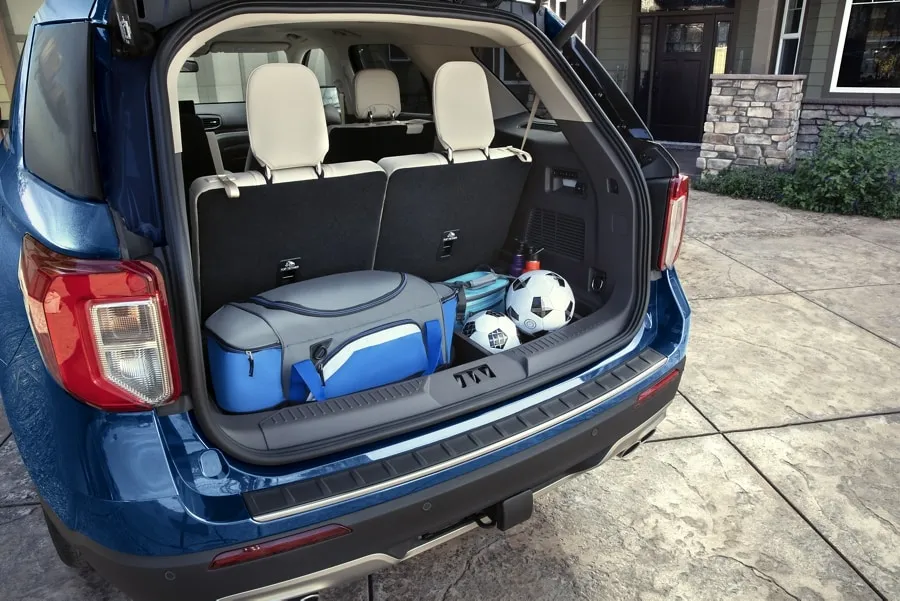 Performance Comparison
The 2023 Venza's powertrain is derived from the 2023 RAV4 Hybrid. It has a 2.5-liter Atkinson cycle four-cylinder engine working harmoniously with a trio of electric motors. The system develops a total of 219 horsepower, and every 2023 Venza comes with an all-wheel-drive system. The fuel-sipping nature of Toyota's hybrid system endows the 2023 Venza with EPA-rated figures of 40 mpg city and 37 mpg highway.
In comparison, the 2023 Explorer Hybrid's powertrain may offer 318 horsepower, but it lags on fuel economy. EPA ratings for the 2023 Explorer Hybrid sit at 27 mpg city and 28 mpg highway on rear-wheel-drive variants. Models with the optional all-wheel-drive system are rated for 23 mpg city and 26 mpg highway as per the EPA. This is because of the 2023 Explorer Hybrid's more sizable dimensions, higher curb weight, and thirstier 3.3-liter V-6 engine. There's only one electric motor to assist the engine. But there is a 10-speed automatic transmission to send power to the rear wheels or all four wheels if optioned as such.
Safety Features Comparison
The 2023 Venza comes with Toyota's renowned Safety Sense suite of active and passive safety technologies, recognized as one of the best on the market. Furthermore, the 2023 Venza and the 2023 Explorer Hybrid have airbags, automated emergency braking, and forward collision warning as standard fitment across their ranges. Other standard features are blind-spot monitoring, lane departure warning, and lane-keeping assist.
Find the 2023 Venza in Ardmore, OK
In this Venza vs. Explorer Hybrid comparison, we're proud to present the 2023 Venza as the clear winner. It's got a nicer cabin, a more frugal powertrain, and the excellent Toyota Safety Sense suite on board. There are many more advantages, and it's best that you see for yourself. Drop by Toyota of Ardmore in Ardmore, OK, and take a test drive today.